The entrances for printed theses & dissertations and electrical copies (marked by red circles) are showed as following.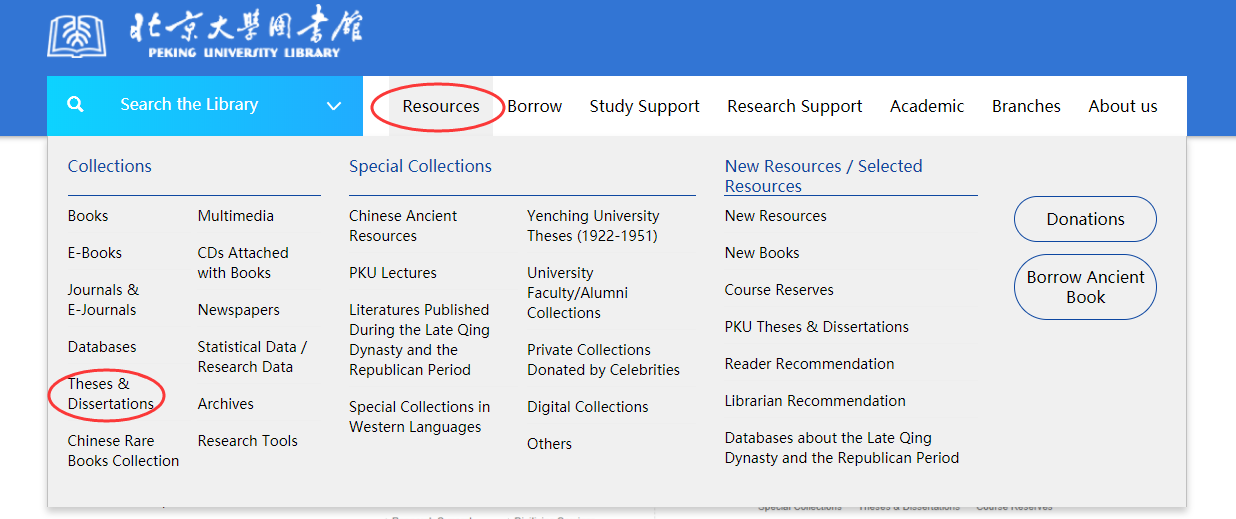 Peking University Theses & Dissertations
Master's theses, Ph.D. dissertations and some excellent Bachelor's theses since 1981 are located at Room 309. Patrons can search printed dissertations through the library OPAC.
For electrical dissertations, patrons may visit the Peking University Theses and Dissertations Database.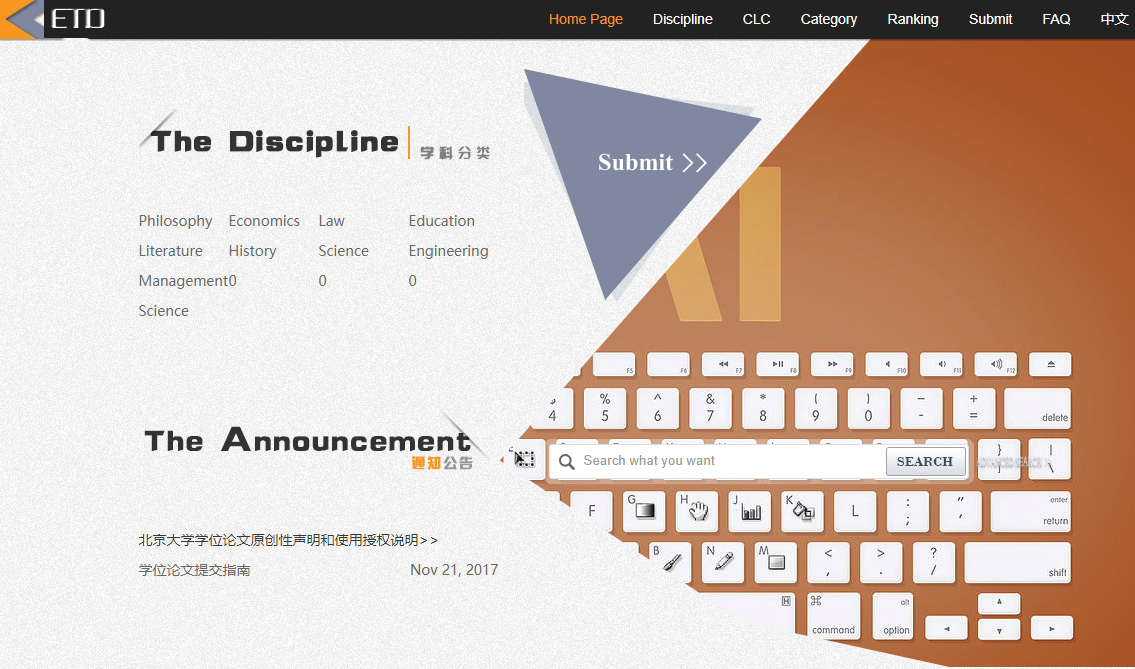 Through the Yenching University Theses Database, patrons may search for more than 2600 Bachelor's and Master's theses of Yenching University. The printed copies are located at Room 318. For details, please visit:http://162.105.138.175/dlib/List.asp?lang=gb&DocGroupID=11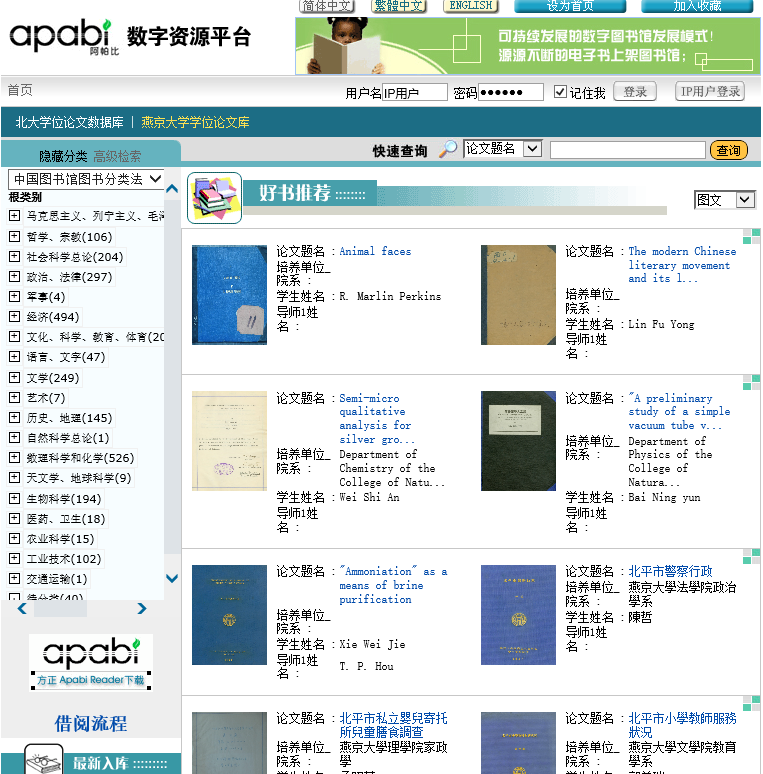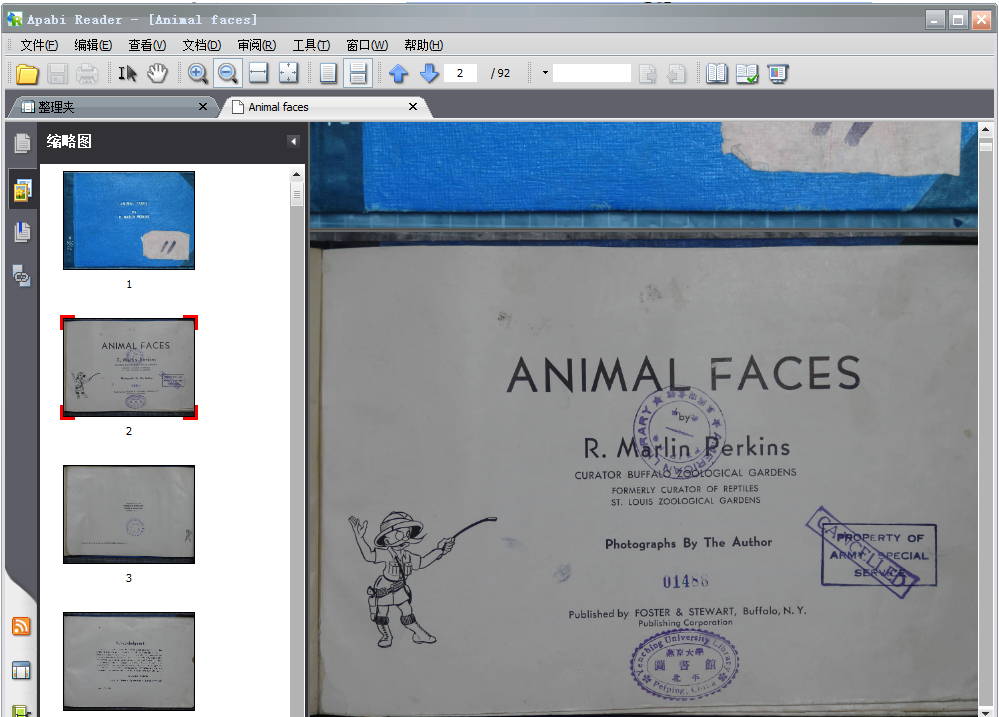 English