About us
Notice of Service Adjustment to Foreign Collections at Humanities & Social Sciences and Science &Technology
Notice of Service Adjustment to Foreign Collections at Humanities & Social Sciences and Science &Technology
From today, Foreign collections for Humanities & Social Sciences(originally located in Room E2-1) and Science &Technology(originally located in Room E3-1) are going to be  moved to  the Main Stacks . The library would provide closed stacks service for these collections. There are two ways to get the materials:
1.        Submit the request using the Libraries' online reserve request system
2.        Fill in your citation information and submit request at Loan desk of closed stacks (Room K101) on the first floor
The details are as follows: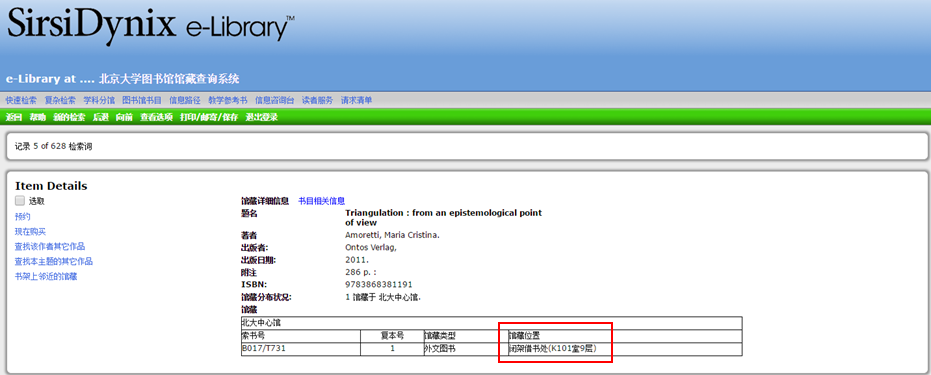 We apologize for any inconvenience caused by the relocation.
Peking University Library
December 21, 2016